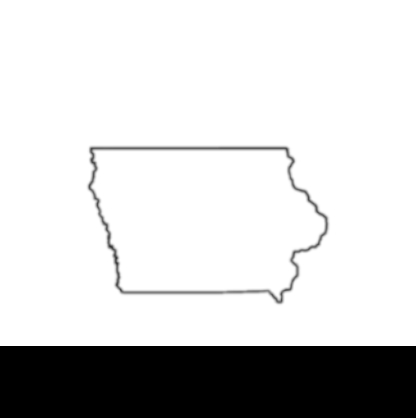 Cases in Progress
by Sondra Wilson.  Updated 11/27/2022.
    Originally from Nevada, IA, I've had a frustrating and devastating time throughout the past 20 years interacting with Iowa's executive administrations and justice system.  The most recent injustice I experienced, wherein the CEO of the nonprofit Reliable Street commit fraud and character assassination against me because I filed a Civil Rights Complaint, led me to perform a records request for these past injustices wherein I was falsely accused and unjustly charged with a series of crimes:

      While these cases at first appear unrelated, I was concerned that this old bunk assault charge would be used to cast doubt on my character in relation to the Reliable Street case.  After all, the had told the CEO that story back when I trusted her.
       Another injustice I've experienced which still affects me is being unable to petition or perform outreach here because the City of Ames unconstitutionally requires Petitioners to file for a permit.

     I'm sharing my story is because:
I still have not found justice for the above cases.
I am currently seeking an attorney who will help with the above cases.  Although I will be suing for pecuniary damages I will also be requesting the following equitable remedies to prevent others from being harmed in the same ways I have been:


combine the Iowa Court Forms with a simplified version of the Iowa Rules of Procedure – As it stands, the rules are far too complex: turn them into a "step-by-step instructions" format, and link in the forms where needed. e.g. "Step one, file a claim (link standard claim form), Step two, file a complaint (link complaint form), step three, serve parties (link service forms). Make the courts 100% accessible and understandable to the average Iowan so that we don't have to go to law school just to figure out how to interact with our courts. As it stands, they are not user friendly.

Teach jurisprudence (the science of the application of law aka "the basics of law") in high schools – Students should leave school knowing the difference between civil and criminal law. They should know what color of law crimes are, and who to file with if they need to access the courts. They should know what to do if a judge or administrator makes an unjust determination against them – not just how to appeal the decision (because let's face it, appealing a case is often ineffective), but also how to file against that individual if they cause an injurious denial of justice. 

state should award damages when a defendant is found not guilty in a criminal case – when a person spends time, energy, and stress fighting a criminal case, then they get found not guilty, they should not have to then sue the state in order to be awarded damages: the state should award them automatically.  Time lost and additional damages ought be calculated right then and there, and the exonerated defendant should be informed how to request an adjustment in case additional damages are later discovered.

Iowa needs to become a "for cause" instead of an "at will" state – Iowa needs to end "at-will employment", which means that "an employer can terminate an employee at any time for any reason, except an illegal one, or for no reason". At-will also means that an employer can change the terms of the employment relationship with no notice and no consequences. For example, an employer can alter wages, terminate benefits, or reduce paid time off. In its unadulterated form, the U.S. at-will rule leaves employees vulnerable to arbitrary and sudden dismissal, a limited or on-call work schedule depending on the employer's needs, and unannounced cuts in pay and benefits.

"At-will" leaves employees completely at the mercy of their employers. At-will makes the Iowa Civil Rights Commission nearly completely ineffective; all an employer has to do to counter a complaint is state "any reason other than discrimination" and they get off Scott free. The at-will employment status shows Iowa is grossly negligent toward its employment workforce and nonprofit volunteers – especially with regard to underserved populations.

Iowa needs to legally protect volunteers – from unfair ("at-will") treatment. Volunteerism is a contract agreement, and in law… This section in making.
  Besides working to achieve the above statewide justice reforms, I am also proposing these improvements to the federal judiciary.
    If you would like to donate to help Ms. Wilson find justice, please consider making a donation to Wild Willpower PAC.
**************************
Timeline for Class Action against Kim Reynolds:
May 2017 – Reynolds signs bill barring local governments from covering transgender-related surgeries: https://www.metroweekly.com/2019/05/iowa-governor-signs-bill-barring-medicaid-from-paying-for-transgender-health-care/
Nov. 21, 2021: Reynolds "disappointed" in Iowa court upholding transgender medical coverage:  https://iowacapitaldispatch.com/2021/11/22/reynolds-disappointed-in-ruling-on-transgender-medicaid-coverage/
March 3, 2022 – Reynolds bans transgender girls from participating in sports:  https://www.npr.org/2022/03/03/1084278181/transgender-girls-and-women-now-barred-from-female-sports-in-iowa
Oct. 31, 2022 – Kim Reynolds make disparaging and harmful comments implicating transgender people:  https://www.axios.com/local/des-moines/2022/11/03/kim-reynolds-ad-iowans-transgender