According to the U.S. legal system, every citizen is supposed to have a right to homestead.  However, due to lack of advocacy coupled with the fact that nearly all real estate throughout the U.S. was gobbled up before this generation was born (10 percent of the U.S. population currently owns 82% of the real estate, and 5% of that population owns 75% of that land! [1] ), people today are generally prevented from being able to access that right.  While our nation remains strapped in debt, most Americans are "running rental treadmills" just to survive; by age 30, the average millennial has spent 45% of their income on rent!  As a nation, we will never be able to get ahead until we prioritize helping people to live sustainably from coast to coast.  Furthermore, ecosystems will continue to be decimated (for the purpose of resource extraction) until people begin to plant their own food, and work to live more self-sufficiently than they generally do today.  That is why Wild Willpower is not only under protest so we as citizens do not lose our right to homestead – we are also petitioning to enact the Right to Homestead Act so that everyone has the opportunity to live sustainably without remaining dependent on ecologically and socially destructive industries.  We've compiled sets of resources to make the Right to Homestead Act feasible, and we're also constantly upgrading and promoting
Wild Willpower PAC's
National Plan.
(HERE is a link to the same PDF alongside links which provide additional information on each section of the plan.)
The First Civil PAC in the Country:
     Wild Willpower PAC is the first registered nonconnected  "Civil PAC" in the United States…. READ MORE
Our Newest Publication:
    We will send you a copy of  More Valuable Than Gold, the highly-informative ethnobotany textbook by Richard Lonewolf & Distance Everheart for every $40 campaign contribution you send to Wild Willpower!  Read preview pages and order copies by clicking on the image below: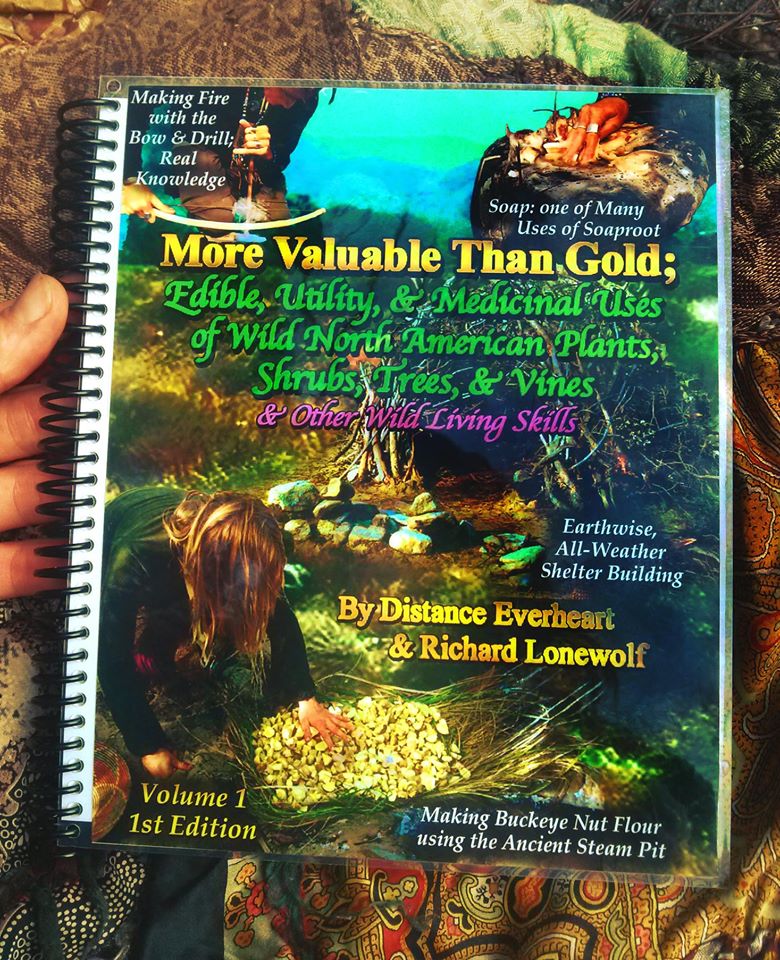 ******************************
OUR 2018 PETITION DRIVE
will be launched October 1st.
******************************
     Additional works Wild Willpower is currently developing:
New Technology: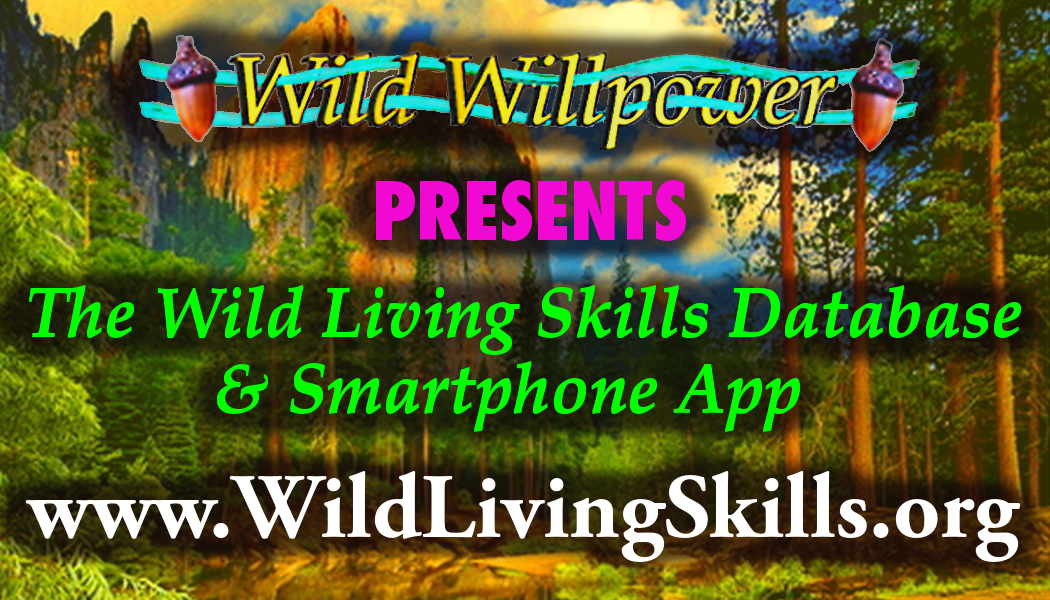 Legal Self-Help:
The Public Intelligence Agency
A fantastic self-help website for legal research.
Excellent for all skill levels from beginners to experts.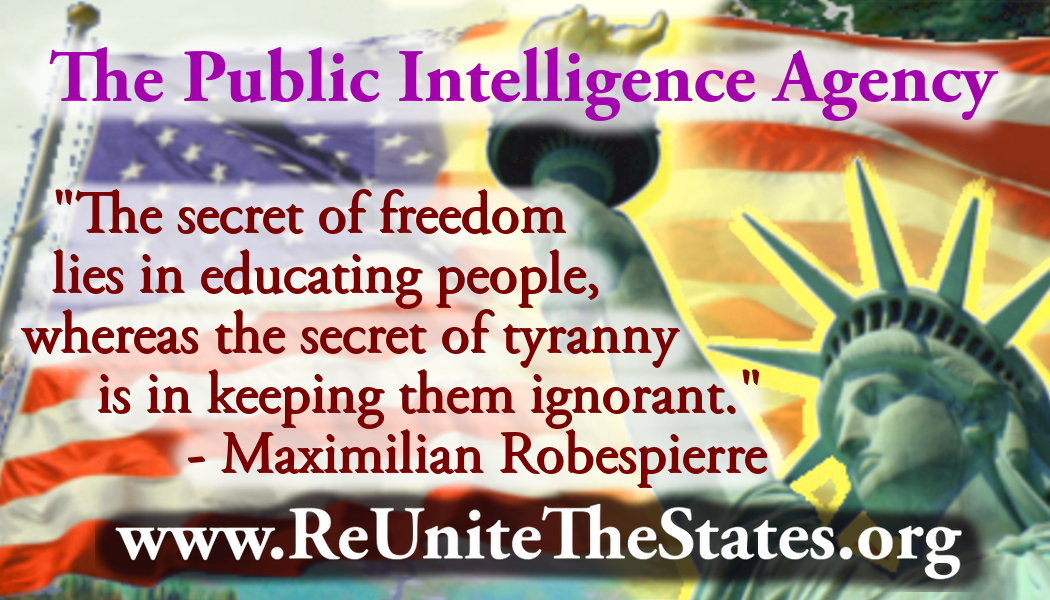 Other Current Projects:

A Class Action for Standing Rock
Includes a list of reasonable demands on behalf of civilians who had their civil rights violated, State of North Dakota taxpayers who spent ~$38 million to suppress an illegally-approved project, and to benefit tribes and the general populace.
Includes an unabridged archive which counteracts much of the deceptive and/or disinformed media outlets who were broadcasting at the time.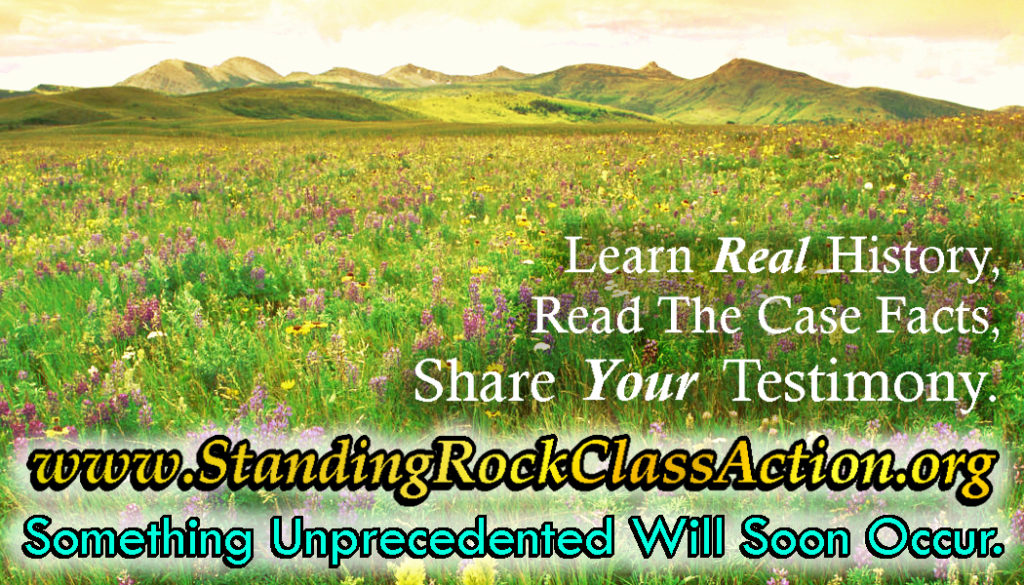 *****************************
 Some of the
Most Popular Projects
from within
Our National Plan:
The Right to Homestead Act
A Two-Part Plan:
#1.) Allocate the 18+ million Abandoned Properties throughout the U.S. to People who want to live sustainably
#2.) Re-allocate the $20 billion/year used to fund Section 8 to buy out Landlords & *give rental spaces to Tenants*
*****************************
Civilian Restoration Corps
Makes the Whole Plan Possible:

#1.)  Provide Electrical, Plumbing, & other Necessary Repairs to and Clean Energy forHomes, and Rebuild Crumbling Roads & Bridges
#2.)  Native Animal & Habitat Restoration (& Wildfire Prevention!) Projects that benefit Tribes and The General Populace
#3.)  Plant Diverse, Useful Heirloom & Native Plants throughout Towns & Cities
*****************************
Help Ranchers Convert their Operations to Native Animal Cooperatives
Click to Learn More: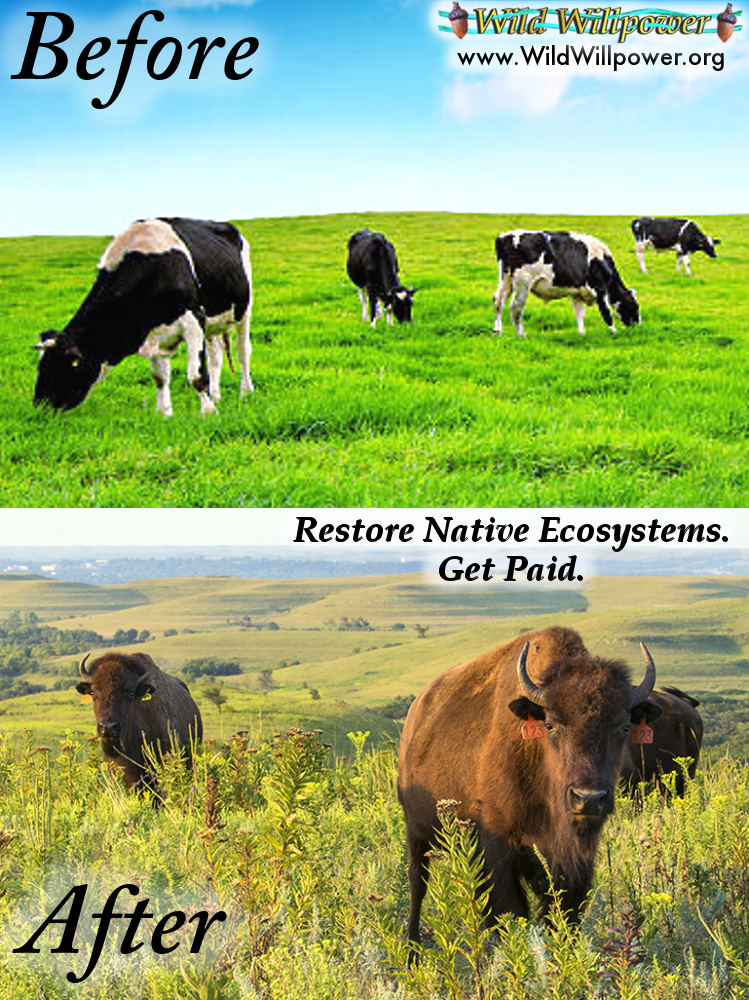 *************************
Integrate Wildharvesting Cooperatives throughout National Forests, Parks, & other wilderness areas
Click for More: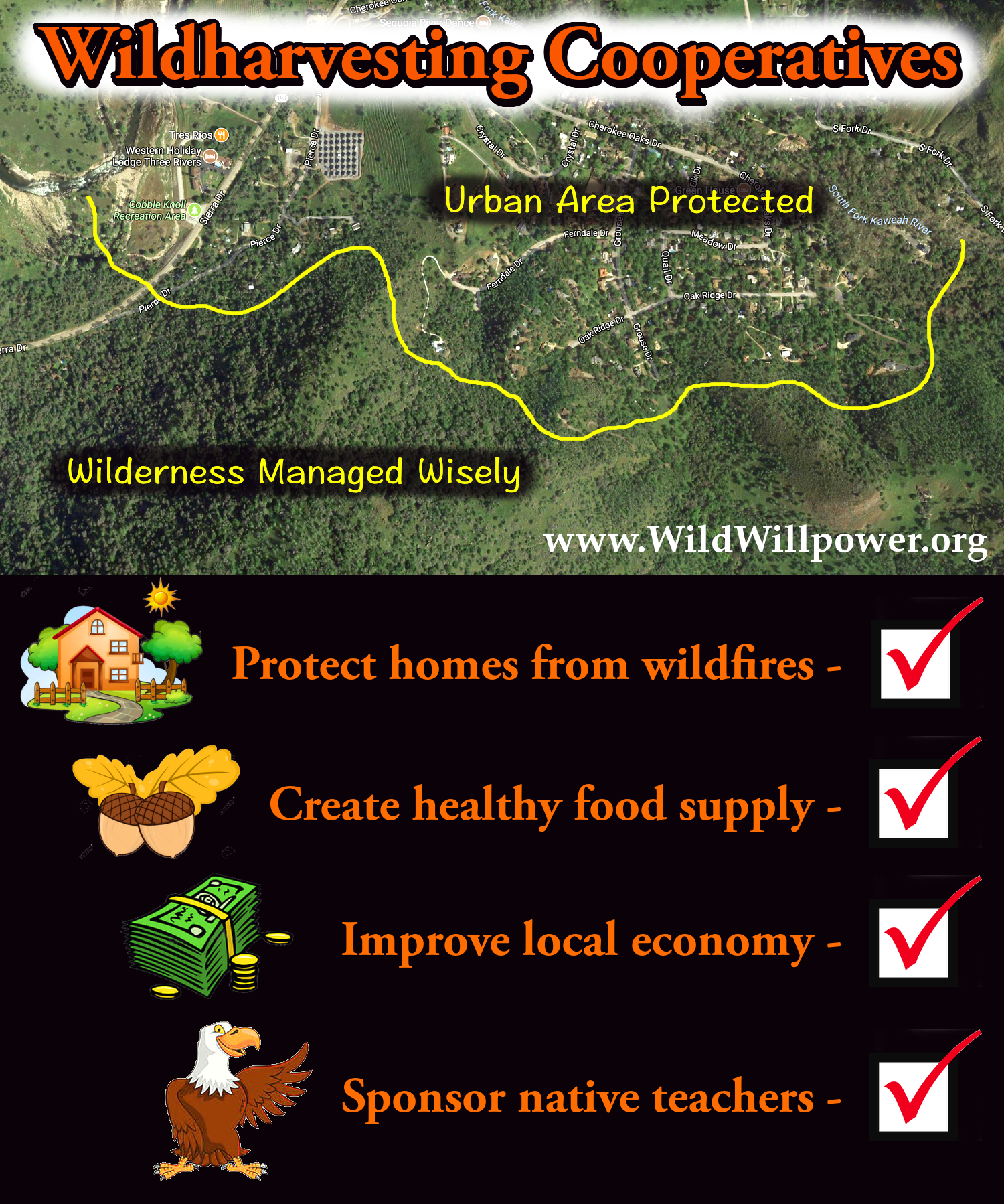 ******************************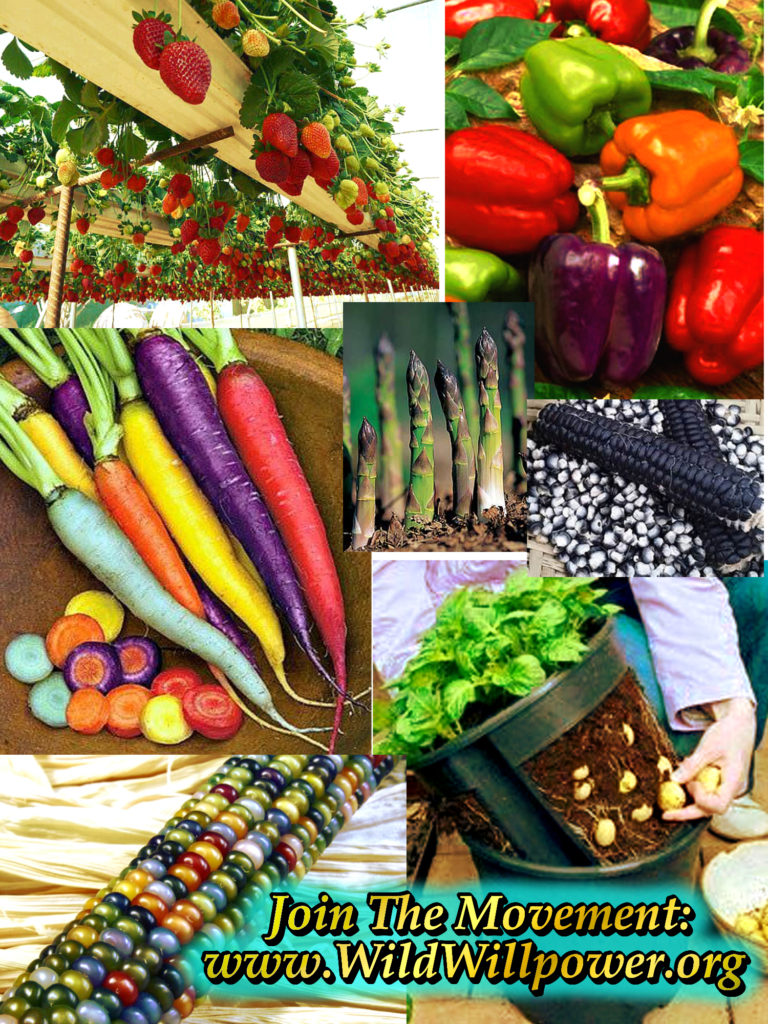 ***************************
Notice:  Wild Willpower's Petition Drive launches October 1, 2018!!  So that your thoughts, ideas, & insights are considered & integrated into our national plan before the drive is launched, please read the plan and send us your thoughts, questions, & ideas.
***************************
Get Involved: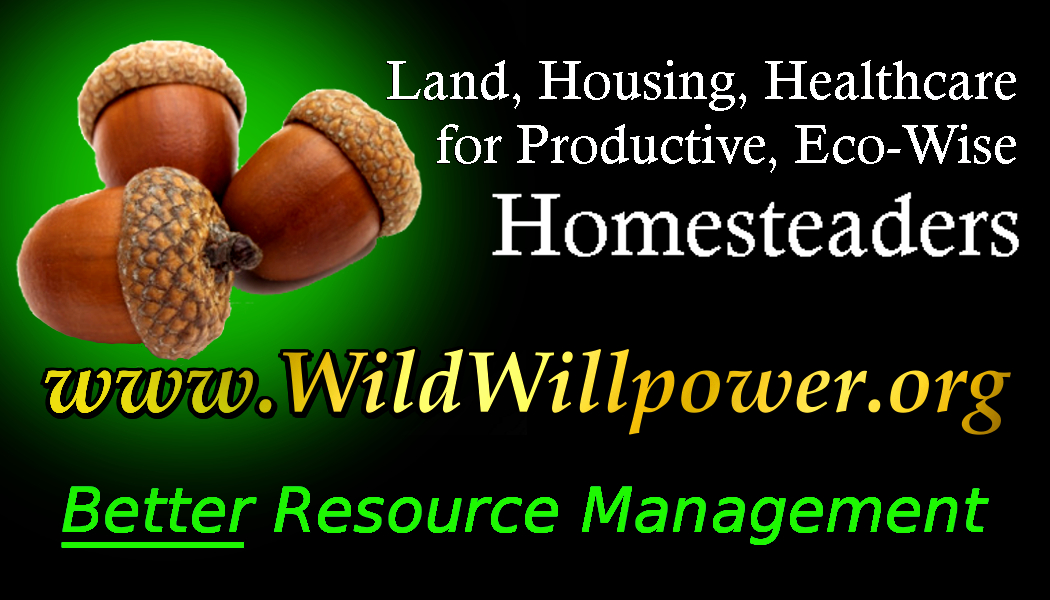 *****************************
Let's Live Better.
Please help us continue our work:
Support Our Fundraiser on CrowdPAC
Notice:
    All aforementioned content, and all copyrighted content which is used in accordance with Fair Use laws has been peaceably assembled for First Amendment purposes, and, in the manner in which it is compiled & with all ideas throughout all our websites being intellectual property solely owned by Wild Willpower.  All content used in accordance with Fair Use is owned by their respective authors.  According to section 101 of the U.S. Copyright Act of 1976 (17 U.S.C. 408), registration of a work with the Copyright Office is not a prerequisite for copyright protection. [5]  Content throughout our sites may not be used without written permission by Wild Willpower PAC (Distance@WildWillpower.org) except for the purposes of promotion of Wild Willpower as an organization.  Thank you for reading through our work.  Truly, your support means a great deal to our team.  We are solely funded at this time by the few people who take the time to support the cause.
Sincerely,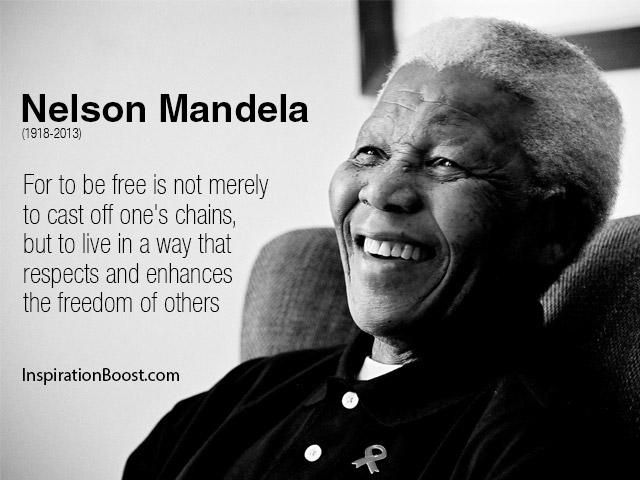 Thank you www.InspirationBoost.com for sharing this exceptional commemorative quote by Nelson Mandela that we're utilizing thanks to Fair Use!
References:
[1]: End Game Research: Federal Reserve Bank data in Left Business Observer, April 3, 1996, p. 5 and Geisler, Rural Sociology 1993, 58(4): 532-546, collected by "The Land Lords: Some Facts":  http://www.endgame.org/landlords-facts.html
[2]: National Law Center on Homelessness and Poverty, 2007:   http://www.nationalhomeless.org/factsheets/How_Many.html
[3]: The Mind Unleashed, "18,600,000 vacant homes in the United States. Enough for every homeless person to have six!": http://themindunleashed.com/2014/02/18600000-vacant-homes-united-states-enough-every-homeless-person-six.html
[4]: "More than 7 million housing units than needed to house the population": www.wildwillpower.org/wp-content/uploads/2014/08/1-Wild-Willpowers-National-Housing-Solutions-Petition-1.pdf
[5]:  "Registration of a work with the Copyright Office is not a prerequisite for copyright protection": U.S. Copyright Office – Copyright Law: Chapter 4 : https://www.copyright.gov/title17/92chap4.html#408