This unique ethnobotany textbook by wilderness survival expert Richard Lonewolf, with photography and introduction by longtime student and founder of Wild Willpower PAC,  Alexandra "Distance Everheart" Wilson, contains:
more than 150 thick, quality pages featuring over 180 identification-friendly color photos;
step-by-step instructions for processing more than 50 common plants, shrubs, trees, and vines for their historical edible, utility, and medicinal uses — many of these grow coast to coast throughout North America, Europe, the Middle East, and other places throughout the world.

a great deal of information about the science of ethnobotany along with the scope, root, and applicability of this knowledge.
Order your copy now: Preview pages are located below.  To order, scroll down past the preview pages.
 Beyond Mere Survival:
     Written by a 60+-year-old Cherokee man who lived these skills since he was a young boy before growing up to teach at several universities and instruct U.S. Armed Forces units (among many others), this is not your typical "pioneer-style survival" — many of the plant uses and skills that are covered are native survival skills.
     Measuring 8.5″ x 7″ while bearing unique, aesthetically-appealing layouts on every page, More Valuable Than Gold is an invaluable resource designed to fit easily into any hiking pack.  If you had one book to take with you into the wilderness either for recreational camping or in a survival situation — this would be an indispensable top pick.
     Scroll down to view preview pages and order your copy today.   Click preview pages to enlarge.
Book Cover:

Photos of Book:
Some of the pages on Oak tree uses:
Photos of Various Pages:
Cattails: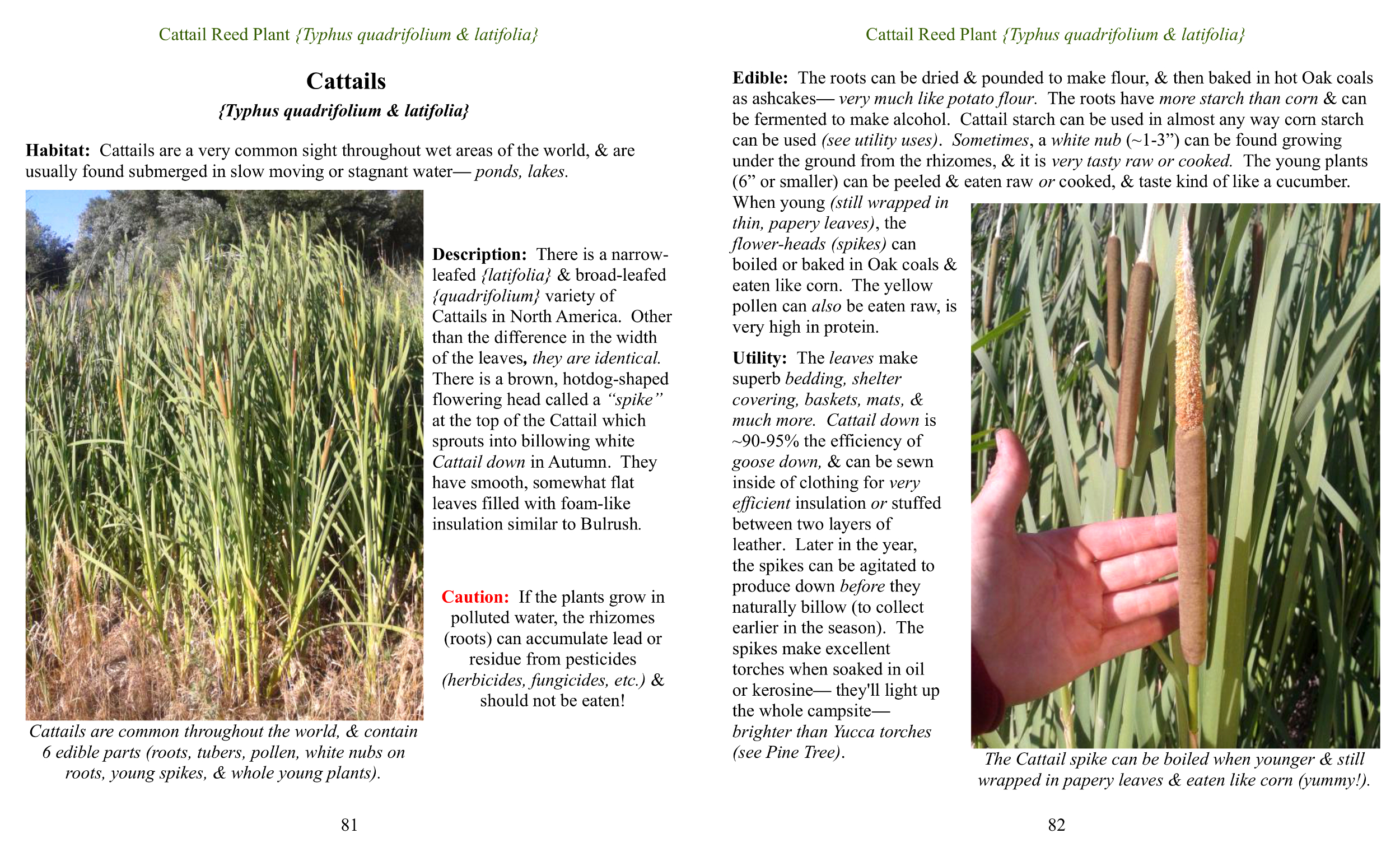 The Steam Pit (Cooking Technique):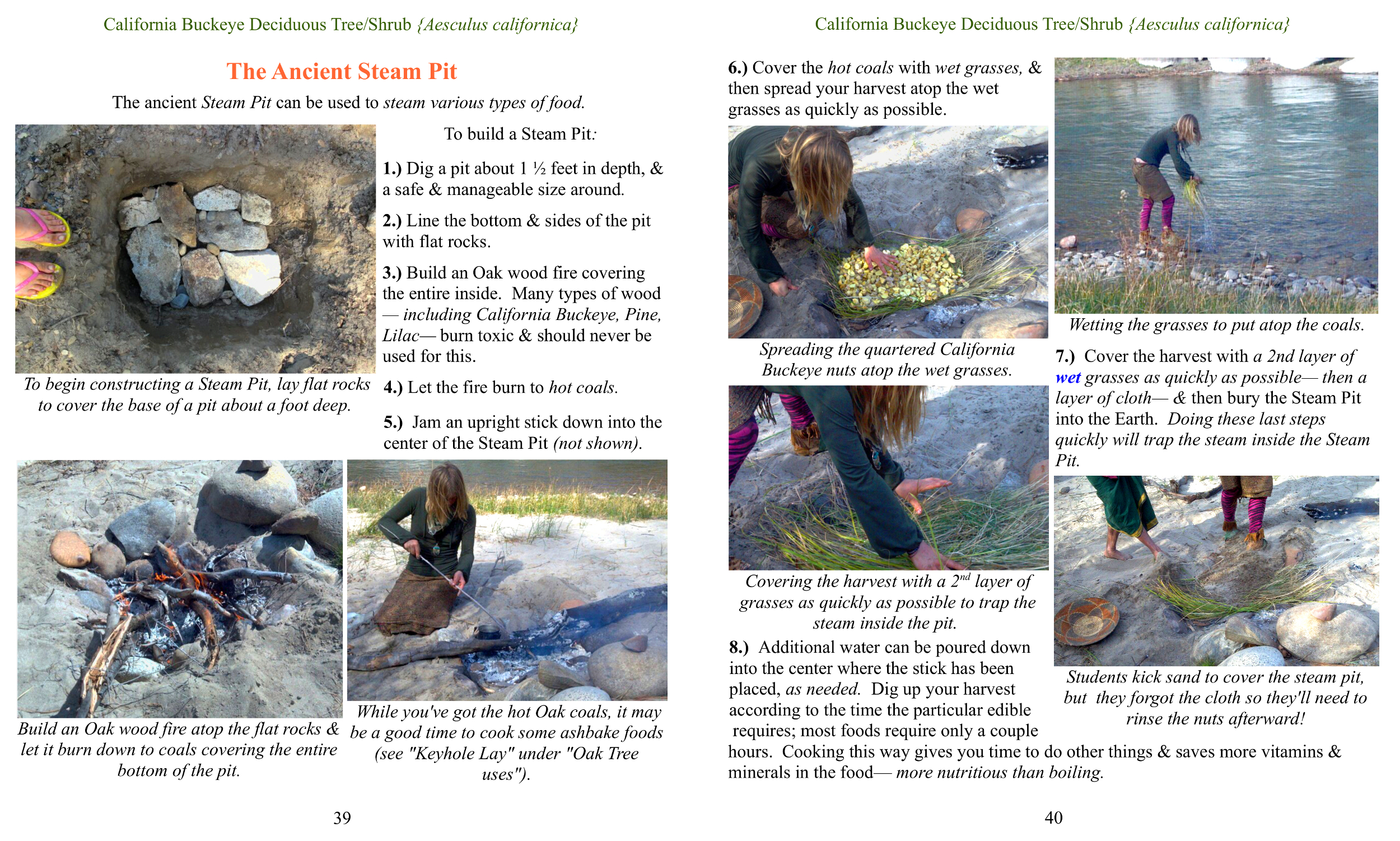 There's also a 6-page Traditional Medicines Index & Quick-Reference Guide: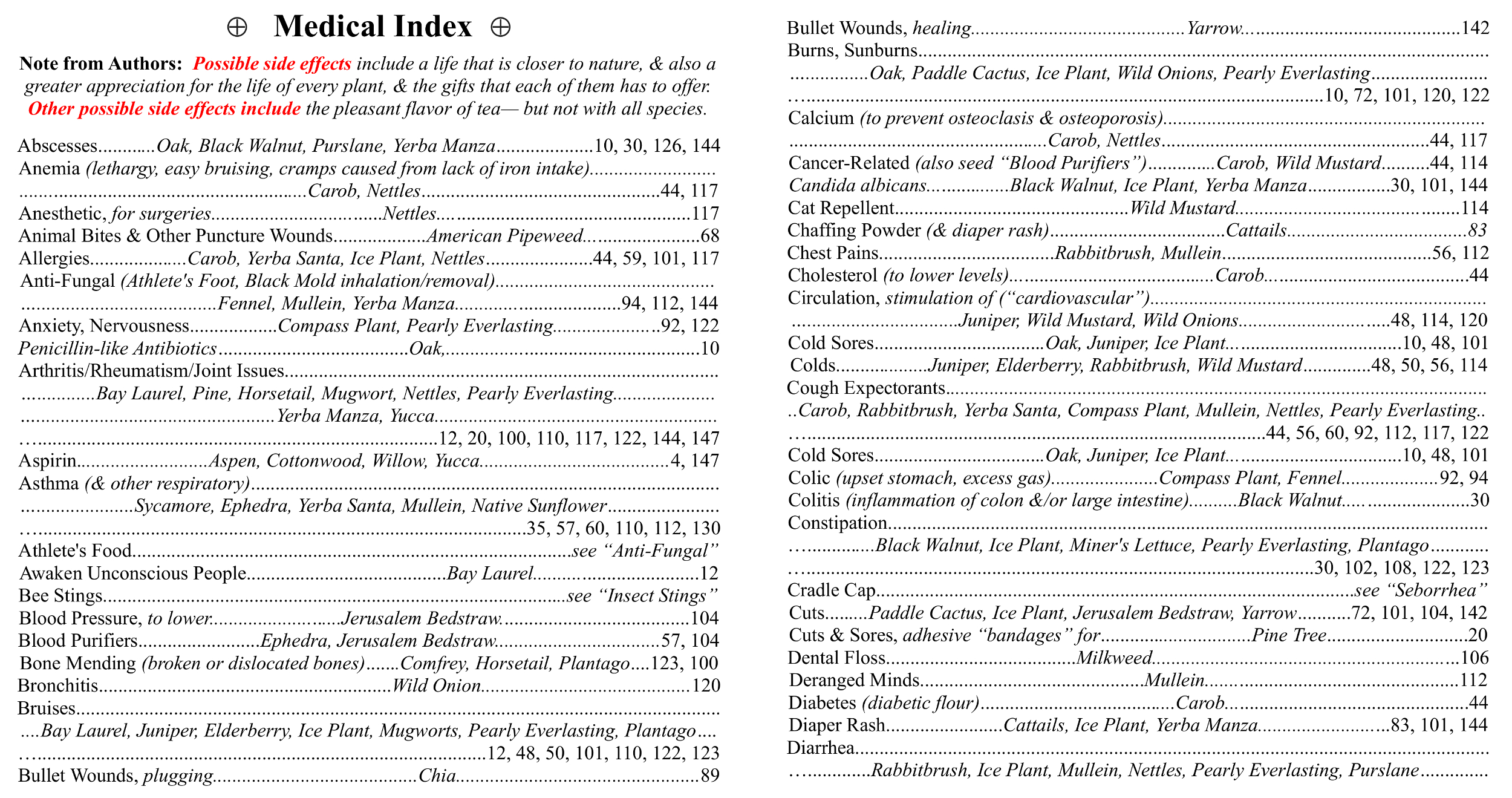 Order Now:
     More Valuable Than Gold is available exclusively through Wild Willpower PAC.  One of our prime directives is to support native teachers to help them bring vital, life-saving, earth-connecting information to people everywhere.  Provide a $40 contribution to Wild Willpower PAC (plus $9.95 shipping and handling), and we'll send you a copy of More Valuable Than Gold.  Contributions help us continue developing:
Order your copy here:
NOTICE: Due to FEC restrictions we may not accept contributions from foreign nationals.  To order via the following Paypal button, select $49.95 to order one copy, $89.95 for two copies, or $129.95 for three.  If you would like to donate to Wild Willpower PAC for another amount, simply enter the number.  Contact Distance@WildWillpower.org if you'd like to pay by check money order, of if you need further assistance.  Each copy is hand crafted and may contain some imperfections.
please set some widgets to show from Appearance -> Widgets.