Each section of our national plan contains a downloadable Petition designed to enact that section of the plan.  Each of these Petitions is also available below, along with a link to the corresponding section of the plan. 
     At the time we officially launch this Petition Drive on May 1, 2018, a We The People Petition will be embedded onto this website into each section of the plan and onto this page in order to make "signing all the petitions at once" (and learning about them) a streamline process.   According to WhiteHouse.gov, if a Petition built on their website (called "We The People Petitions") receives '100,000 signatures within 30 days', the White House is legally compelled to respond.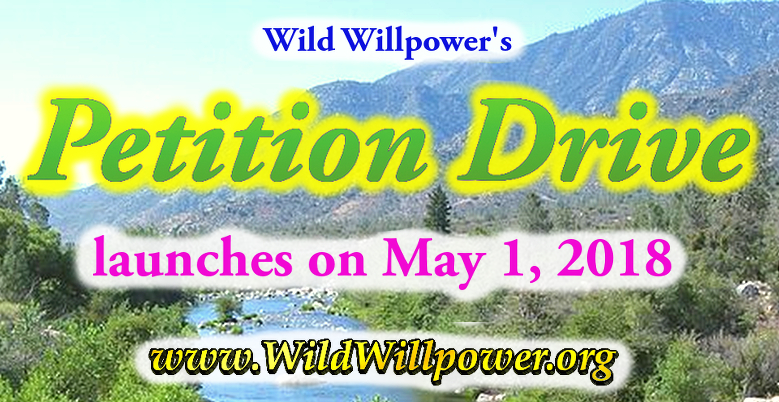 Prior to the launch, our campaign team will be working continuously to
     In summary, we'll be doing everything we can so that when the drive actually launches on May 1, 2018, we can break the 100,000 signatures mark for each petition before June 1.  At the end of the 30 day drive, we'll personally be filing all the Petitions with the U.S. Court of Federal Claims. More information will be coming out about that soon, however first
We'd like to hear from you.
     So that your thoughts, ideas, & insights are considered & integrated into the plan before the drive is launched, please read the plan and send us your thoughts, questions, & ideas.  If you see the vital importance of this plan, please consider joining our campaign team.
     All Petitions are linked below to the corresponding section of the National Plan.  On May 1, 2018 We The People Petitions from Whitehouse.gov will be embedded below so they're all in one spot & easy to sign:
Notice:
Some of the below petitions are being modified & will be available as downloadable PDFs soon. (10-14-2017)
Part One
Sustainable Housing
Petition #1
Allocate the 18+ Million Abandoned Properties throughout the U.S. to People who want to Live Sustainably
[A We The People Petition will be embedded here on May 1, 2018.  Please come back & sign.]
Petition #2
Re-Allocate the $20 billion per year used to fund Section 8 to buy out Landlords & *give rental spaces to tenants*
[A We The People Petition will be embedded here on May 1, 2018.  Please come back & sign.]
Part Two
Implement Civilian Restoration Corps
     Civilian Restoration Corps ("C.R.C.") will create millions of ecologically and socially beneficial jobs performing the following projects:
Petition #3
Provide Electrical, Plumbing, & other Necessary Repairs to and Clean Energy forHomes, & Rebuild Crumbling Roads & Bridges
[A We The People Petition will be embedded here on May 1, 2018.  Please come back & sign.]
Petition #4
Establish The Oceti Sakowin Heritage Trail
[A We The People Petition will be embedded here on May 1, 2018.  Please come back & sign.]
Petition #5
Help Ranchers Convert their Operations to Native Animal Cooperatives
[A We The People Petition will be embedded here on May 1, 2018.  Please come back & sign.]
Part Three
Public Education on the U.S. Legal System, & Urgent Practical Justice Reforms Petitions:
Petition #6
Mandatory Camcorders on Government Officials, Citizens have a Right to Receive Footage

[A We The People Petition will be embedded here on May 1, 2018.  Please come back & sign.]
Petition #7
Teach Jurisprudence and Pro Se Litigation in All U.S. High Schools
[A We The People Petition will be embedded here on May 1, 2018.  Please come back & sign.]
Petition #8
Mandatory Minimum Sentences for Color of Law Crimes
[A We The People Petition will be embedded here on May 1, 2018.  Please come back & sign.]
Part Four
Implement A Strategic Plan to Make Oil & Gas Pipelines Obsolete
Petition #9
[A We The People Petition will be embedded here on May 1, 2018.  Please come back & sign.]
Part Five
Dignified Jobs for Native Teachers
Petition #10
Teach Native Languages in Schools