Statistics:
The Below Petition Amends This: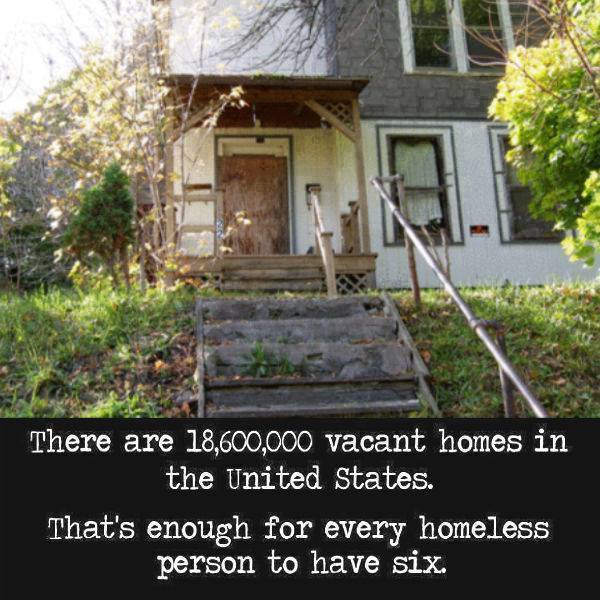 Logistics:
     Citizens may apply at their local Human Resources Department in order to claim one neglected, abandoned house for the purpose of "Homesteading" (a legal term which protects people endeavoring to live sustainably – learn more).  After 5 years of meeting the program's requirements, applicants receive the title to the property.
Applicants are provided with:

Applicants commit to:
Property Exchange Program:
     Properties, once claimed, cannot be sold, rented out, or subleased, etc.  Claimants may, however, exchange their property in order to transfer to another available property upon application citing reasonable cause (application may be received through contacting one's caseworker, who explains the property exchange program upon original application).  Their property will then be listed as "available" through the Human Resources Department's online database, & the applicant may select from one of the available properties listed in their target location.  If the property is not cleaned or if it is significantly negligently damaged by the applicant, this may cause a forfeiture or delay in the exchange program.

This Plan Will Help:
FAQ:  Why Are So Many Houses 

Abandoned

?
    Many are abandoned due to foreclosures, & since no one can afford to purchase them back from the bank they just "sit there" & continue to deteriorate.  Others become abandoned when someone passes away, & family members don't have the time or finances to deal with it. One or two generations later and the property has become "out of sight, out of mind", & this is when perfectly good homes begin rotting in the middle of neighborhoods while homeless people have nowhere to legally live or grow their own food. 
Please Sign & Share:
Notice:  The Petition will be available May 1, 2018 both here and on our Petition Drive.  Please contact us if you have any suggestions or join our campaign team.
********************************
     Also, please read, sign, & share Part 2 of Our National Housing Solutions Proposal:
Re-Allocate the "$20 Billion per Year" from Section 8 to "Buy Out Landlords" & Give Rental Spaces to Tenants
********************************

Let's Live

Better

.
Love what we're doing?
References:
[5]:  "Ten percent of populations owns 82% of real estate, & 5% owns 75% of that land": End Game Research: Federal Reserve Bank data in Left Business Observer, April 3, 1996, p. 5 and Geisler, Rural Sociology 1993, 58(4): 532-546, collected by "The Land Lords: Some Facts": http://www.endgame.org/landlords-facts.html